Content marketing is an excellent brand-building tool. Businesses plan, create, and publish content in various formats for their audiences to consume to raise brand awareness, boost traffic, increase conversions, build brand loyalty, generate leads, drive sales, etc.

If you are looking to reach closer to your e-commerce business goals through a content marketing strategy, then this post is for you!
Why your e-commerce business needs a content marketing strategy?
If you ave already been creating content for your business, then you are halfway on the path of accomplishing your goals. But there are many hindrances on this path such as huge competition posed by big businesses, the limited reach of your content, inability to develop relevant content, etc. As a result of it, your business may not be getting the desired goals fulfilled. It is thus important to have a properly curated content marketing strategy in place.
According to Statista, a survey was conducted among marketers worldwide in 2019 to determine the challenges in content marketing.
More than 50% of the respondents said that their greatest challenges were creating content that generates quality leads and attracts more traffic.
45% of respondents identified developing relevant content as a challenge, while 44% of respondents identified improving its SEO performance was as a challenge.  
How to improve your e-commerce content marketing strategy?
Quality content draws the audience themselves to your content without you having to approach them directly. This, in turn, makes them know about your brand, builds trust in your business, and brings business to you. However, this is not as easy to bring about as it may look. Let me tell you why.
Almost 91% of marketers use content marketing for promoting their business and 77% of marketers have a defined content marketing strategy in place for their organization.
With this amount of competition in the market and most companies developing and distributing content for their businesses, it becomes difficult and much more necessary to produce differentiated content that can pique the interest of your target audience and keep them glued to it.
Let us look at 7 ways to improve your e-commerce content marketing strategy.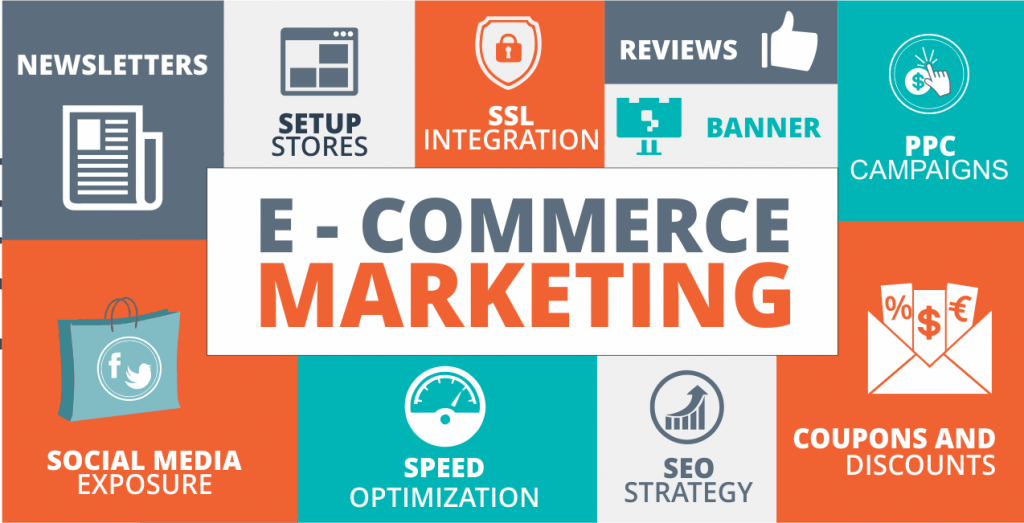 #1 Create content in various formats
Did you know that there are more than 152 million blogs on the internet and a new blog post is published every 0.5 seconds? And did you know that 55% of marketers say that blogging makes their top inbound marketing priority?
Thus, it is clear that blogs are the most popular form of content on the web. But content marketing isn't just blogging. It is much more.
You should remember that consuming only one kind of content can be monotonous and adding nothing new, nothing interesting, in the arsenal can alienate your audience.
Knowing your audience is the key to conquering the market. Presenting them with new ideas, solving their queries, showing how your product is a solution for their problems, telling them why they should buy from you, etc. through different creative formats will attract them.
The how-to-articles are most popular with 77%of bloggers having written at least one in the past 12 months.
49% of the content is in the form of news and trends articles.
41% of the content is in the form of interviews.
Infographics make up to 30% of the content.
Guides and e-books make up to 47% of the content.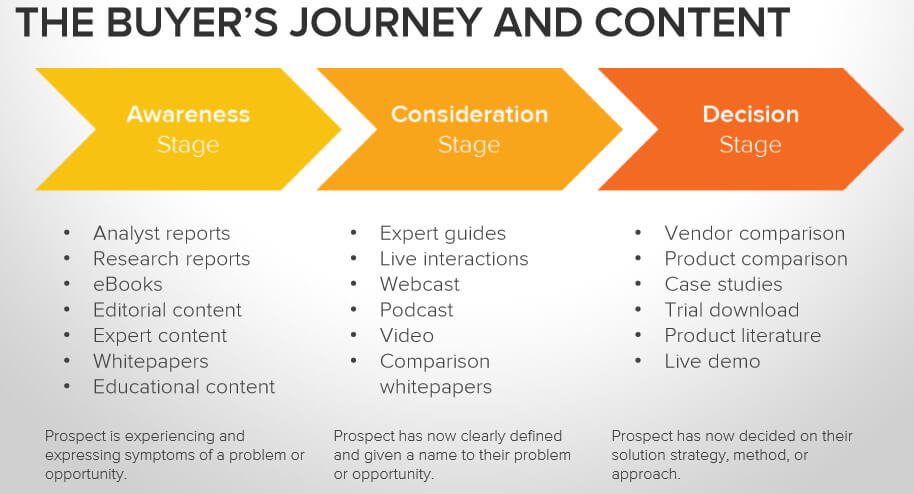 There are many other formats such as research papers, case studies, whitepapers, videos, opinions, product guides, testimonials, etc. So tailor your content for different formats and spread the word out effectively.
#2 Apply SEO to your content
Just creating content isn't enough! Content without any purpose is neither valuable to your customers nor profitable for you. Following a logical approach and doing keyword research is an important step for your content to be search friendly and to increase your ranking on search pages.
Search Engine Optimisation can boost traffic to your website.
Embedding relevant keywords in your content is necessary to improve the relevance of your content and make it rank higher on the SERP (Search Engine Results Page). You should avoid keyword stuffing though since it hurts SEO.
You must also pay attention to title tags and header tags while making content since it makes it easier for readers to grasp and simpler for search engines to understand.
Backlinks are a great way to direct traffic to your e-commerce websites. Guest posting is the most used way of getting backlinks. If you backlink your posts to websites with high domain authority, it can be an effective factor in increasing your ranking. Thus, it is critical to integrate your SEO and content marketing strategy.
#3 Decide on the distribution strategy
One of the most important decisions about which businesses forget to brainstorm is deciding how to distribute the content that is created. You need to be smart in your choices of distribution otherwise even the most wonderful content won't bring in the desired results.
If you have an article written and are aiming to generate backlinks, it is better that you guest post in on other e-commerce websites since the traffic generated will be relevant to your business.
Similarly, every social media platform serves a different purpose.
If you are looking to promote your content through videos and images, then Instagram is the go-to platform for you. You can use its IG video feature to get maximum engagements.
You can even use platforms like Pinterest which are catching pace with other platforms and see lesser competition for now if your e-commerce business is in its nascent stages.
If you are a B2B e-commerce store, then LinkedIn is suited best since its users are professionals and you would find your target audience there.
Post testimonials and reviews on your website to gain the trust of your website visitors. Also, content marketing can be a two-way street if you form a community where the businesses which are in the small to medium stage promote each other's work.
Also, since users are increasingly using their mobile devices, make sure your videos, emails, images, infographics, etc, are responsive and fit on the mobile screens as well.
#4 Include email marketing
If you think email marketing is a long lost way of communicating with customers, then you need to reconsider it. AI has changed the face of email marketing and how businesses are done.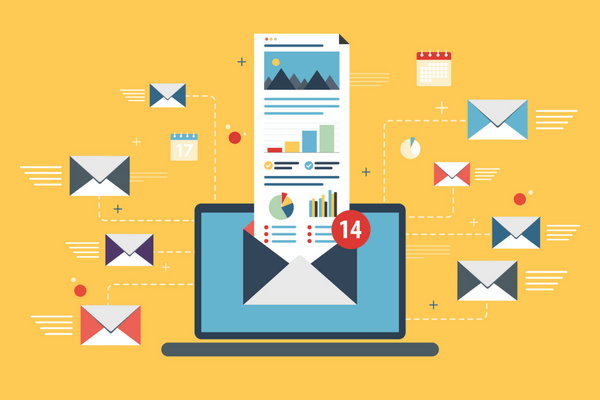 By employing artificial intelligence into email marketing, marketers have been able to increase sales by 52%, increase customer retention by 51%, and succeed at new product launches by 49%.
Did you know that emails with personalized content deliver 6x higher transactional rates and are a great way to engage subscribers? Sending e-magazines, newsletters, articles, videos, etc. to your subscribers can foster relationships with them and deepen their trust in your brand.
Reminding them to buy a gift for their loved ones on their birthdays, or wishing them on their anniversary, or suggesting them a new product added in your store that they would like to buy, can make them feel that your brand cares about them.
Also, your personalized emails should have more than just the name of your customer, like a catchy subject line, an interesting pre-header, and most importantly a call-to-action which tells them what to do after they have been through your email.
#5 User-Generated Content
User-Generated Content or UGC refers to any content that is created by unpaid users of a brand. In most cases, these users are fans of a brand that promote it themselves by writing articles, making videos, posting their photos, or making use of any other media.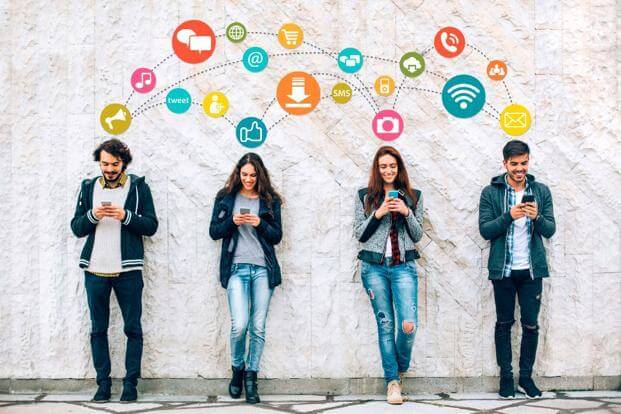 A successful example of UGC is when Coca Cola company designed bottles of the drink with names of consumers on it and asked consumers to share their pictures with the personalized bottles on their social networks. The consumers willingly participated in the campaign and it generated millions for the company.
UGC is an effective strategy since when people see content coming from consumers who are delighted by a product or a service, it makes the brand more credible. Directly talking about the features and benefits of your product doesn't work anymore.
The competition is tough and for you to stand out from the crowd, people should see as a trustworthy brand offering them the best. UGC comes across as a trusted source of information and people can relate to it.
It makes them want to try your products themselves and experience the same as their friend or family did. It also has a wider reach and almost no cost. Thus, it is a must-have in your content marketing arsenal.
#6 Try Industry influencers
Marketers these days are leveraging the power of industry influencers to connect with audiences. When an influential person talks about your brand, your product, or your service, it makes your target audience want to listen to them.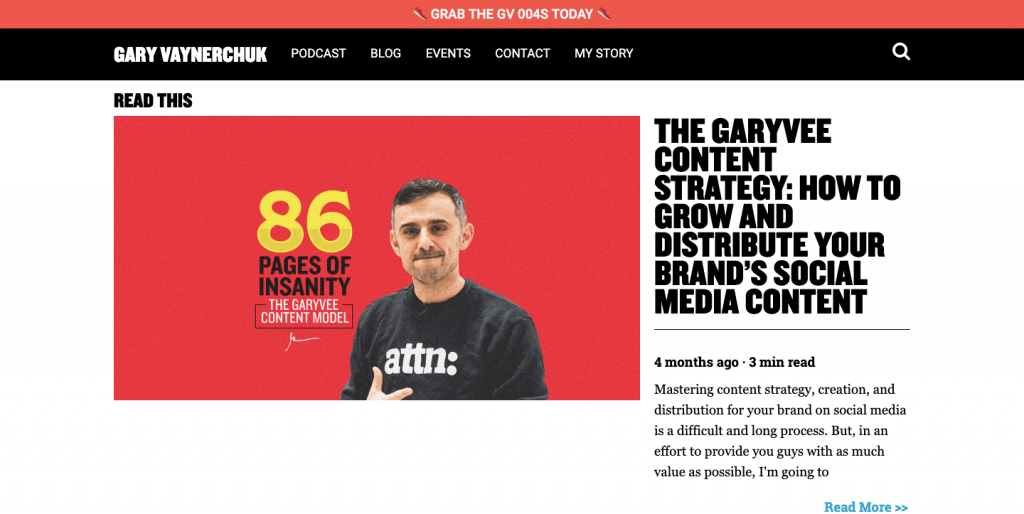 It automatically creates a sense of trust since the word is coming from an expert. For instance, if you are in B2B e-commerce, then LinkedIn is one of the most useful platforms for you.
Partnering with well-established leaders can bring good results for your business. It is not necessary that if you are in the cosmetics business, you need to partner with Kylie, or if you are in the sports business you need to partner with Virat Kohli.
Small and medium businesses are increasingly partnering with micro or macro-influencers who are closer to the audiences and a part of them, making them more credible. These influencers know what content their audiences like and present your brand to them in that format. It is a win-win for both businesses and influencers.
 #7 Structuring a content theme
This is a concept that is picking up in the market and businesses are aligning their content and even websites according to themes that resonate with their respective brands.
Whether you are in the business of selling electronics, fashionwear, chocolates, flowers, cologne, or baby products, your blogs, videos, case studies, infographics, etc. should be centered around your products. Focusing on your specific niche attracts the audience who would be interested in your products.
Select some particular topics that revolve around your line of products and develop content accordingly. Narrowing down the theme and making your expertise available in a particular area can help you do away with haphazardly creating content just for the sake of it. When you dive deep into relevant topics, your communication will be integrated. All your content should point towards how you excel in a particular domain.
Conclusion

One thing that would have been clear until now is that you have to come up with innovative ways to market your product. And of course that, content is the king in marketing.
What makes your business successful is how much can your audience depend on your brand, and not just for your products but also authentic information.
Today's consumer is much more aware and expects you to add value to their life. Thus, devising strategies that enhance your relationships with customers will take you a long way. So, improve your e-commerce content marketing with these 7 ways and take on the market.