Are you wondering if posting on social media channels helps you improve your website SEO? This article will help you understand the relationship between SEO and social media, and how they complement each other.
We try to piece together all the clues we could find to determine the impact of social media signals on SEO if any. Long story short? There is enough evidence to suggest that a prominent social media presence indirectly influences search engine ranking.
There's a well-known SEO theory that search engines, like Google and Bing, consider your social media influence to determine your credibility.
Why do you think backlinks (from high DA websites) are so valuable?
Because high-quality backlinks provide Google all the validation they need to verify the authenticity of your content.
Social media platforms serve the same purpose, at least on paper.
As a general rule, the more social media signals you generate, the better your prospects of ranking higher.  
It is worth noting that Google has specifically mentioned in a Tweet that social media doesn't directly influence ranking, keyword being, 'direct'.
But enough studies have observed a correlation between social signals and SERP.
For example, the folks over at Moz found that Facebook post engagement rates correspond to your organic search CTR, and vice versa.
Hootsuite made an interesting observation that more social networks are starting appearing in search engines on a much larger scale. They concluded that there was a very strong correlation between social media activity and your ranking on search engines. If you want to take a deep dive into the data used, you can check out the study here.
Does social media work as a ranking factor for SEO?
No, social media is not one of the ranking factors impact website SEO until now. It might be in the future.
What is the relationship between social media and SEO?
According to CognitiveSEO "Strong Presence on Social Networks Is Correlated with Better Rankings"
With all that being said, it is important to make a distinction here: the correlation between social media and SEO is indirect. 
It provides you more opportunities in content marketing and helps you with link building (which is proven to boost search engine rankings).
You could whittle down this complex relationship like this:
More Social Media = Higher Visibility = Greater Backlinks = Improved Ranking
It's like a butterfly effect that pushes the needle forward a lot faster.
Google's dependency on social media signals to influence SERP actually makes sense.
It doesn't have all the time in the world to judge the merit of content quality on every single website out there. And their crawlers are only good for keeping up with the technical aspects of SEO, such as on-site and off-site SEO.
The question then is,
how much do social signals matter when it comes to search rankings?
The answer: it's not a simple yes or no.
Social Media Platforms Are a Lot Like Search Engines
The reality is that social media platforms are very much like dedicated search engines in their own right.
If you start gaining traction there, you'll manage to put the word out in front of a much larger audience, generate tons of social proof, and with it, cultivate brand authority.
Right now, social media platforms like Facebook, Twitter, LinkedIn, and Instagram are being leveraged to flood our collective consciousness with stimuli. And search engines recognize that.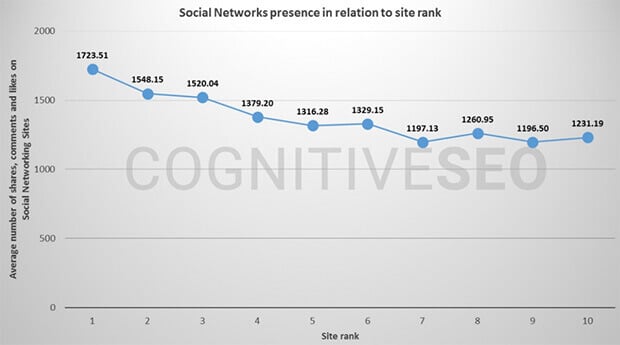 For this reason, it could be argued that social media and SEO are two sides of the same coin.
In that, engaging both will benefit them both leading to more engagement signals, improved backlinks, more SERP real estate for competitive keywords.
Additionally, social media marketing and SEO can help companies perform better on all fronts, from lead generation to sales to brand awareness.
SEO research helps you understand what your audiences want to read.
Social media research gives you more clues on topics that are currently trending (or about to gain traction).
Keeping tabs on both SEO and social media allows you to one-up over your competition and stay on top of up-and-coming trends.
Social Media Profiles Are Known to Rank Higher
While Google has made it clear that they don't see your links on social media as a ranking signal, social media profiles are now dominating search results.
You'll notice social media profiles to influence the content of your search results.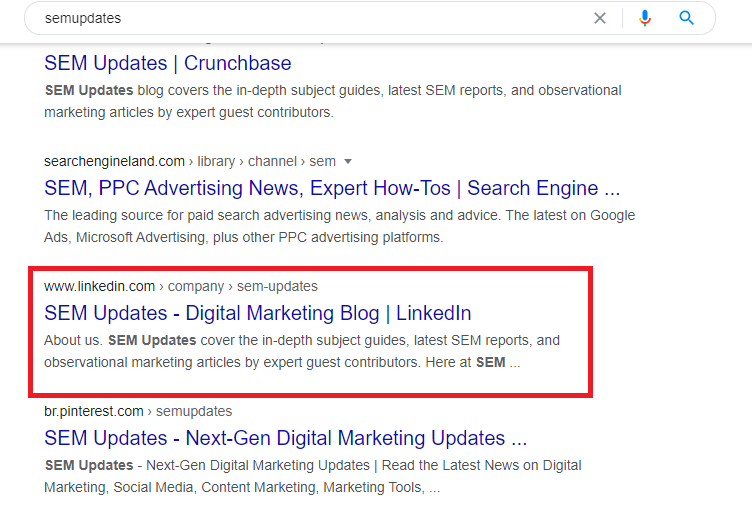 When we searched "Space X" in Google, the company's Twitter profile appeared as the fourth listing. It's Instagram profile appeared as the 10th listing.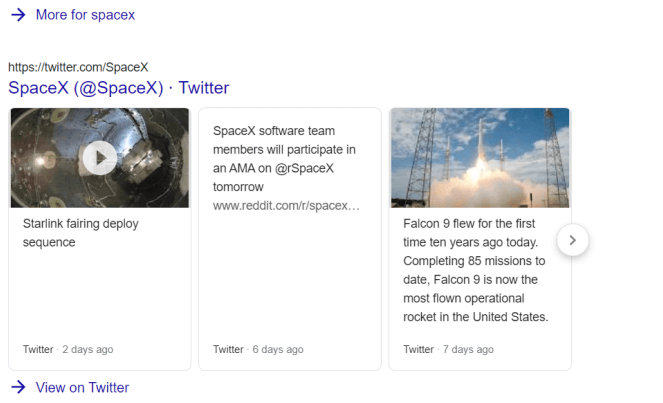 For this reason, it is better to have social media pages than to not have them. A presence on social media can give your brand a more personal appeal than web pages on their own.
Most users would feel more comfortable to part with their money if their target company has a Facebook or Twitter page.
This makes it possible to engage with the company on their social media page and leave reviews (or complaints). For this reason, it pays to create profiles across Facebook, Twitter, and Social Media.
An active presence makes it possible for prospects to discover your products and services after a quick search on Instagram's search engine.
Social media can prove to be particularly helpful if you can create infographics and other forms of visual content.
This is definitely true in the case of Instagram and Pinterest by using appropriate hashtags and properly adjusting pins.
Google May Decide to Weigh In on Social Signals in the Future
Google has been known to frequently adjust and completely change its search engine algorithms, sometimes without giving any heads up at all.
If they're not directly using social signals to determine search engine ranking, they may decide to do so in the near future.
In that case, it is better to already have a robust presence on search engines than to start over from scratch.
To stay future proof and stay ahead of the curve, it is better to start building your authority through social media when constructing your overall SEO campaign.
Bing Uses Social Signals
Google may have a confusing policy on using social signals, but Bing has been very open about using social media signals. You can find more details in their webmaster guidelines here.
So if you really want to maximize your potential for ranking on SEO, it would be naïve to ignore Bing.
After all, Bing accounted for over 33% of all US searches in 2018.  Their search engine policy has been very clear about taking social signals into account.
Furthermore, it is a well-known fact that Bing can be a source of qualified prospects, often with deep pockets. If you don't optimize your website for Bing (which uses social media), then you could be missing out big time!
Is Your Website Content Optimized for Sharing on Social Media?
Now that we've established the increasingly integral role social media networks play on search engine rankings, it's time to discuss how you can promote the practice of sharing on popular platforms like Twitter, Facebook, and Instagram.
Remember, it's only a matter of time before Google's intelligent algorithms catch up with social signals!
Is your social media content is optimized for SEO?
Adding your business website links, logos, and about us on your social media channels creates a brand value results in higher visibility.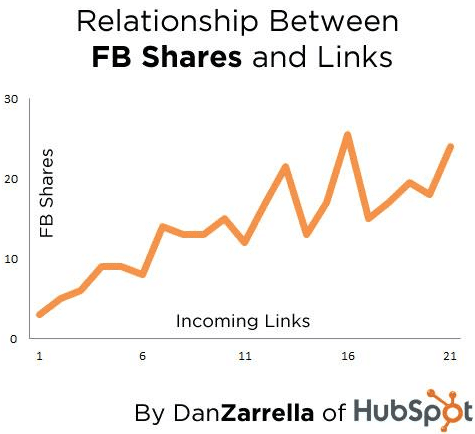 Your social media bio should be relevant to your business offerings
Add some keywords in your social media profile with relevant hashtags
Use social media analytics tools like BuzzSumo to find viral content
Use proper relevant hashtags with each of your posts, these are the keywords.
Engage with your content on social media and boost the reach.
Influencer outreach could be a better opportunity to increase your content reach.
How often should post on social media? Here is the answer:
Social media offers a lot of opportunities to enhance your website SEO by providing link opportunities indirectly and drive more traffic to the site.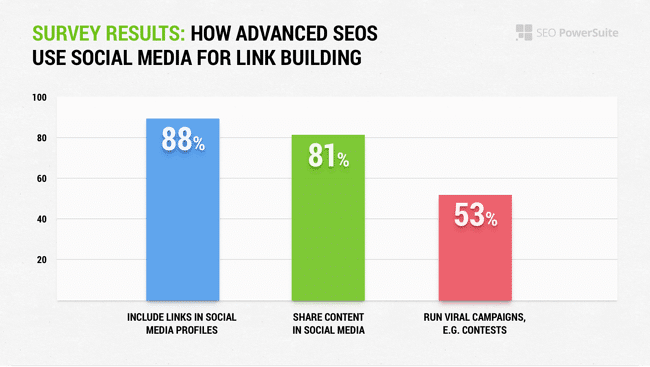 Even if the link is no-follow still the value of traffic is more important.
Positive social media reviews impact your business listing in the social media search engine results too. All these mentioned add up to your website SEO.
4 tips to make your website content more sharable across social media channels:
i) Create High-Quality Content on your site for social media
People love to share content that made meaningful impacts on their lives. But you can't expect to get more shares for your blog posts if your website is terribly optimized or if the content isn't of reasonably high quality.
Make sure to invest in well-written content to really engage users. If writing isn't your strong suit or you don't have the time, you can always hire content writing services to get the job done for you.
ii) Use Impactful Headlines to catch audience attention
Try to become creative with headlines because they will be the gateway to your website.
Use a shorter, more impactful headlines to make them sharable across social media.
This doesn't mean you should go absolutely berserk with click-bait posts to grab user attention. There are ethical ways of engaging users and triggering their emotions to share your web pages.
Blog posts that generally do well use power words, numbers, and incorporate the right keywords.
You can test your content headline with scoring tools like Coschedule Headline Analyzer.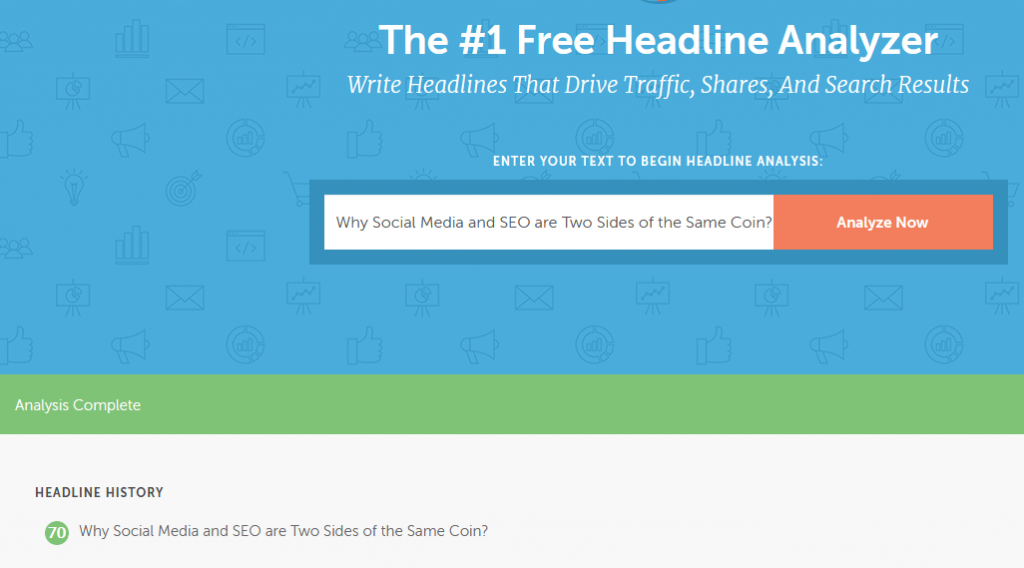 Some formats you can use to make your headlines more sharable:
In the form of questions
Add numbers or make a listicle
Shocking facts
Step by step guide or an in-depth guide
Use the latest trends with your headline to get noticed
Here are a few 'emotional' words you can use when creating headlines:
Absolutely
Blissful
Danger
Confessions
Spotlight
Wonderful
Valuable
Awesome beautiful
Impressive
Shocking
For more on powerful headlines, check out this article by NinjaOutreach.
iii) Use creative visuals to engage the audience
There is a reason why Instagram became super popular: visual content makes the world go round.
This doesn't mean they're better than written content, it just reinforces the idea that people crave visual cues.
No one wants to read giant blocks of text that seem to stretch on for eternity.
Try to sprinkle in visual elements to provide useful cues to the reader in the form of infographics, pie charts, illustrations, visual presentation, and high-resolution creatives for your social media channels.
You should always follow the social media post recommended sizes for different platforms. And different content formats like videos, posts, GIFs, PPTs, eBooks, Infographics, and a lot more.
For example, Facebook and LinkedIn use 1200*628 as a post image size, Instagram uses 1024*1024 image size for the post. Our recommendation is to use pictures that measure 1920 by 1080 pixels.
Pro tip: Try to minimize the size of your pictures because larger files will slow down website loading speed, and that can play a role in user experience.
Websites with slow loading speeds have higher bounce rates; try to strike a healthy balance between pixel size and image size.
iv) Include Sharing Buttons from Prominent Social Media Platforms
Social media buttons should be integrated into your website architecture. The goal is to make it easy for your readers to share your content without too many extra steps.
Sharing should be as simple as 1.2.3. At the same time, the sharing buttons shouldn't interfere with the content, like those annoying pop-ups that just won't go away.
Make sure the buttons are visible on all kinds of useful content, including blog posts, presentations, eBooks, podcasts, and white papers.
And while you're at it, try to include the number of shares on the buttons as social proof. People are more likely to share your content if they feel it's popular enough.